The Vinnies Christmas Gift Appeal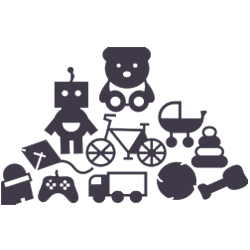 so far we've collected
Help us reach our goal of 200 toys worth $5,000
Vinnies Christmas Gift Appeal
This Christmas, we are encouraging all Australians to consider what gifts you could give to a child, a teenager or a family at Christmas to help rebuild strength to those in our community who need it most.
We invite you to join the Vinnies Christmas Gift Appeal and light up the face of a child on Christmas morning. Gifts are personally delivered by our dedicated members and and volunteers, assisting the people who turn to us and making a difference to their lives.
By giving generously this Christmas, you will make such a remarkable difference to the lives of the people we assist and it's your support that will help rebuild someone's strength this Christmas. Please help Vinnies be someone's hero this Christmas.
About the St Vincent de Paul's Society "Vinnies:
Vinnies has a wide range of services and programs to support and assist people in need and combat social injustice through a large network of more than 40,000 members and volunteers across Australia. We provide support to individuals and families experiencing poverty and homelessness, domestic violence, disadvantaged youth, mental health, disability support services, drug and alcohol rehabilitation, counselling services and disaster recovery. One of our largest support services is carried out by our huge network of volunteers who visit people in their homes to assist with food, warmth, bills and importantly providing comfort, friendship and support.
Vinnies offers the hand of friendship to anyone that needs help but also aims to implement strategies that will effect real and long term change. For more information please visit www.vinnies.org.au